SMPS LEARNING LABS
There's more than one way to feed your brain. Grab your lunch—or breakfast—and join SMPS for Lunchtime Learning Labs.
This FREE* educational series features great topics and respected speakers who can help you build skills to work smarter, advance your career, and build your firm's business.*Free members-only benefit.
Offered every other month and providing 1 CEU, the programs will run between 45 and 60 minutes—to fit into your busy schedule.
Labs are recorded and available in the Lunchtime Learning Labs folder in the Marketing Resource Center on MySMPS after the program.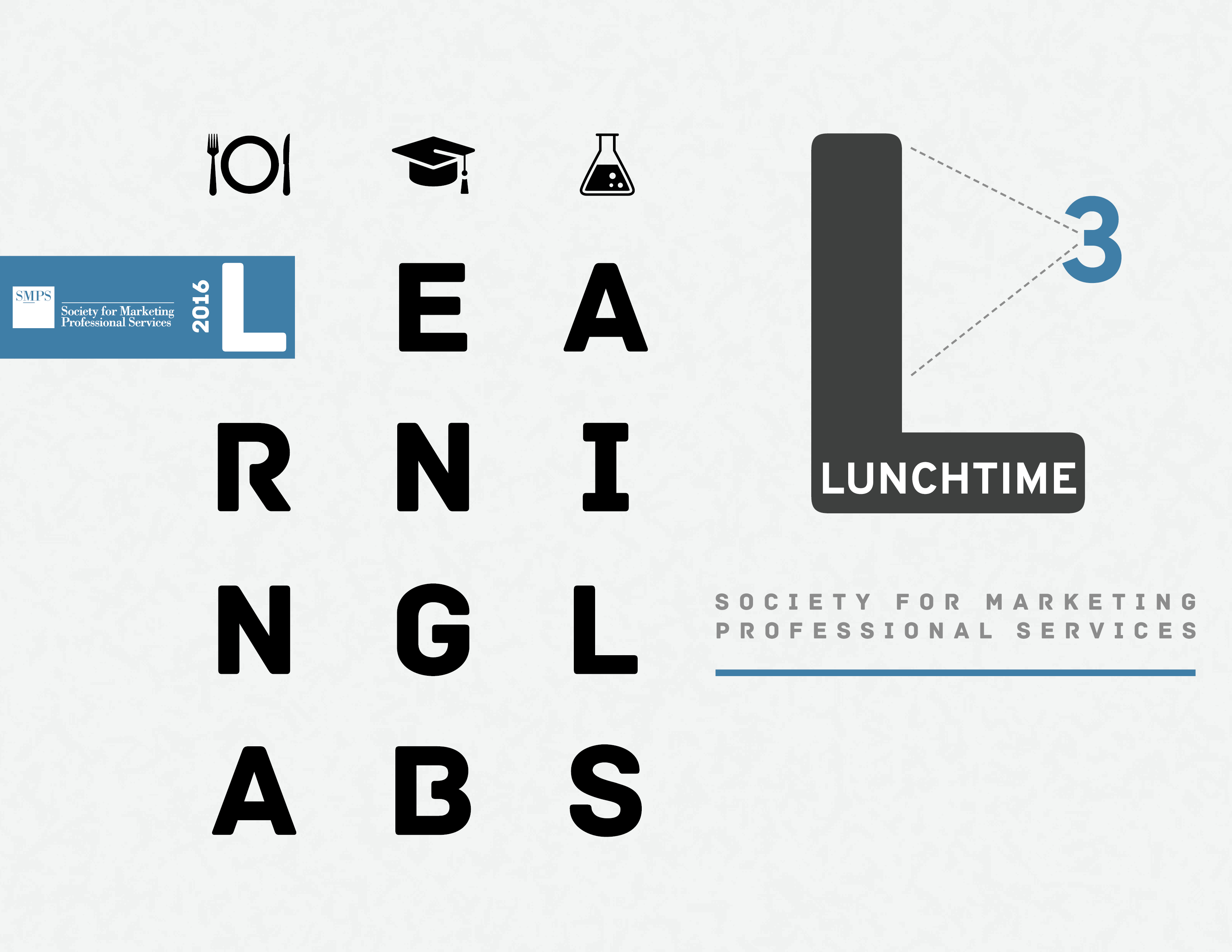 Get more from your CRM: Tips & Tricks from the Field
(March 13, 2018, at Noon EST)
Instructor: Megan Miller, Product Marketing Manager, Deltek
Session Description
Your firm has invested in CRM, but are you getting the greatest return on your investment? It's time to start making your CRM work for you so you can build better client relationships, pursue the right opportunities, and win more projects.
Your CRM should support your marketing and business development initiatives and not be just an administrative headache. In our March learning lab, you'll discover what your CRM can do for you and learn tips for getting buy-in from your firm to put CRM at the center of your client relationships.
Regardless of the CRM solution you use, this session will help you learn how to maximize your investment and get the most from your solution. Learn how to use CRM to build client plans and track client activities with little effort; get your project managers engaged so they can be part of the solution; and improve proposal win rates with better project and client intelligence.
Learning Objectives:
Identify the gaps in your current CRM processes
Learn strategies to set up your CRM to drive better business development and marketing
Understand how to get great buy-in for your CRM solution
About the Instructor
Megan Miller, Product Marketing Manager, Deltek
Megan Miller is an experienced marketing professional with a passion for helping A/E/C firms know more about their business and do more for the clients. In her role at Deltek, Miller leads the Deltek Clarity A&E Industry Report, providing key insights and benchmarks to A&E firms throughout the U.S. and Canada. Prior to joining Deltek, she spent more than 10 years in the A/E industries where she was involved in all aspects of marketing and business development. She knows the struggles marketing and business developers face first hand and works with A/E/C firms around the world to find ways to win, manage, deliver, and measure more. Miller is an active member of SMPS and currently serves as president-elect for SMPS Greater Cincinnati.