Revolutionizing AEC: Unleashing the Power of AI in AEC Marketing
In this engaging session, we'll talk about AI for AEC marketers. First, what is it? Next, where's this new technology going? And lastly, what do we need to be careful of? Get your feet wet with AI technology and join us for our expert panel discussion to unleash the power of AI in your marketing efforts!


Panelists include Kristin Kautz (JAM Idea Agency), Greg Ross-Munro (Sourcetoad), Thiago da Costa (Toric), and Brent Britton (CoreX Legal). The session will be moderated by Troy Parkinson (SagePresence).


Special thank you to ProjectMark for bringing together this panel of leaders.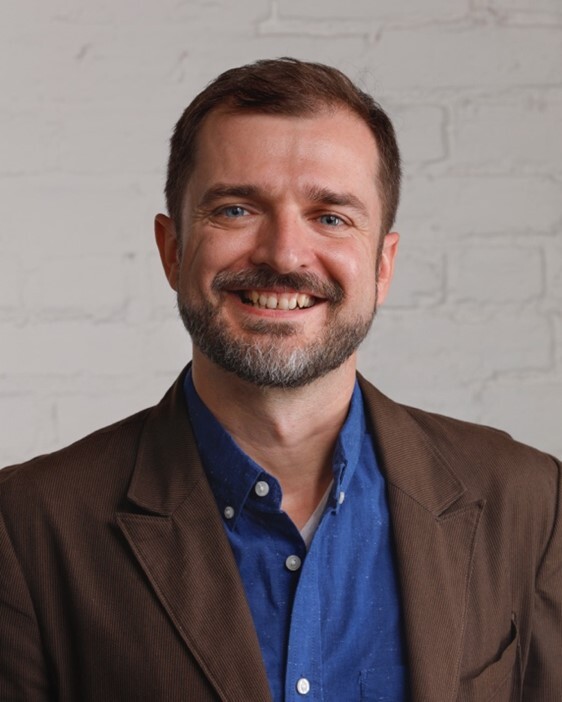 Troy Parkinson (Moderator)
Facilitator
SagePresence
As a speaker and facilitator, Troy shares his down-to-earth approach with clients throughout the United States and internationally. In his 20 years in the film industry, he has produced television series for Discovery Health and History Channel and also served as Director of Production for the Minnesota Film Commission, promoting Minnesota cities and venues to companies like Disney, HBO, and Netflix. During his tenure with SagePresence, Troy has coached and trained companies to over $5 Billion in project wins, helping individuals and teams increase their confidence and communication skills for live, virtual, and hybrid presentations. He has also attended numerous local, regional, and national SMPS, AIA, ACEC, DBIA, and AGC industry conferences and events.
$i++ ?>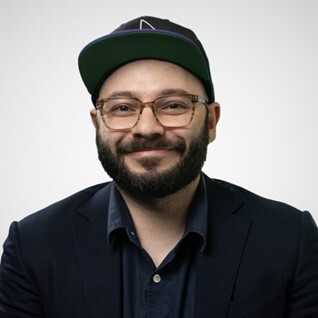 Thiago da Costa
CEO and Founder
Toric
Thiago da Costa is an entrepreneur best known for founding Lagoa, a cloud-based 3D visualization software acquired by Autodesk in 2014, and presently Toric, a cloud-based, no-code data platform that enables construction companies to interact with their data and perform extensive analysis.
His significant expertise in designing, building and launching products led to his success in raising venture capital and negotiating competitive M&As. With a propensity for identifying opportunities, the insight to identify a compelling vision, and an uncanny ability to empower teams that enable and inspire individuals, he has quickly become a leading authority in the AECO data analytics space, cultivating an impressive following of industry peers and partners.
Specialties include SaaS Products and technology, startups, and building core teams that deliver. He thrives on data analytics and real-time collaborative software architectures. His experience encompasses a broad range of 3D industries (Visual Effects, Games, Mechanical CAD, Cloud Platforms). Fluent in English, Portuguese and French, he has conducted business in the US, Canada, and Europe. His roles include managing global teams spanning North America, Europe, and Asia.
$i++ ?>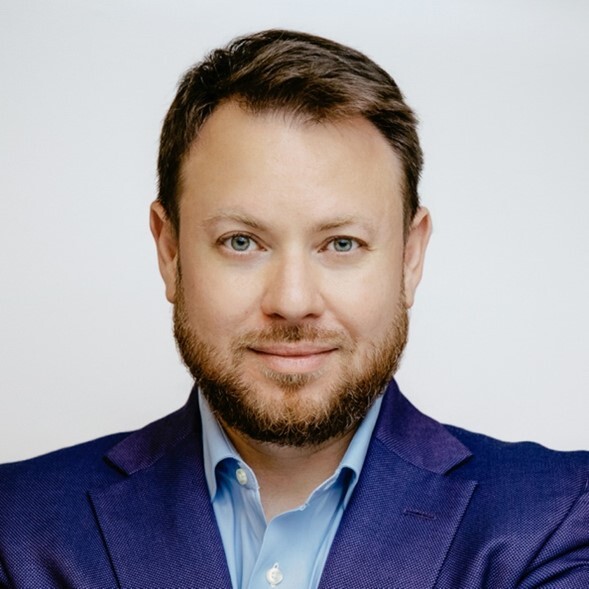 Greg Ross- Munro
CEO and Founder
Sourcetoad
Greg is the founder and CEO of Sourcetoad, a customer application development that builds mobile and web applications for companies who want to make a dent in the world.

Founded in 2008, Sourcetoad has grown to 65 employees and has support centers on three continents. They have built systems for clients like Viking Cruises, Jackson Hewitt, Procter and Gamble, Luxottica, the US Special Forces, and dozens of startups.

Greg is also the author of Herding Cats and Coders, a guide to software development for non-techies.
He has a passion for Startups, squash, and scotch, and would be happy to talk at length about any one of them.
$i++ ?>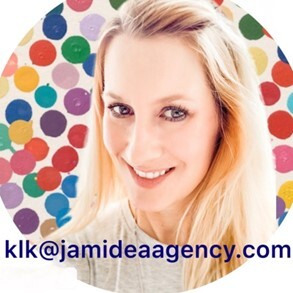 Kristin Kautz, CPSM
Partner
JAM Idea Agency
Kristin Kautz is a CPSM and received the 40-Under-40 Award from Building Design and Construction in their inaugural year. She received her degree in Art and Political Science from Trinity University (San Antonio) and has spent the past 25 years in marketing and business development for non-profit, corporate, business-to-business, and customer service firms.

She is the currently a Partner at JAM Idea Agency. She was most recently the Director of Corporate Marketing at LJA Engineering, overseeing marketing, BD, and events for 1300 personnel across 45 offices with a marketing budget of $18 Million. Her career included Director of Marketing and Public Relations for the Georgia O'Keeffe Museum; Director of Corporate Marketing at Jones|Carter; Partner and Director of Marketing with PhiloWilke Partnership; Senior Associate and Director of Marketing for Bermello, Ajamil and Partners; and, Marketing Professional at Hellmuth Obata + Kassabaum (HOK).

She has been active in SMPS for the past 20 years including: 2016 Marketing Excellence Award from SMPS Houston; Earned CPSM; Houston Chapter Board as Membership Director 2014-2016; Mentor; Programs Committee; Business Development Roundtable; Presenter at multiple past conferences (national, regional, and chapter education events); Design awards winner; and Chapter Diamond Sponsor.
$i++ ?>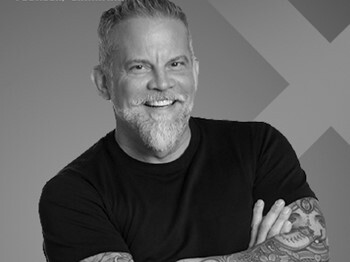 Brent Britton
Founder and Chairman
CoreX Legal
Brent Britton is the Founding Partner of Core X Legal. Since the early 1990's Brent C.J. Britton has been assisting entrepreneurs and technology companies of all sizes in corporate and intellectual property transactions. A dot-com era Silicon Valley veteran, Britton's legal career has included tours of duty in several major firms in San Francisco, New York City, and Tampa. In his third year out of law school, Britton founded the noted San Francisco technology law firm, Britton, Silberman & Cervantez, LLP, which was later acquired by Thelen Reid & Priest, LLP. Britton has been a prominent voice for the cultivation of Tampa's entrepreneurial ecosystem while maintaining strong roots in the San Francisco Bay Area's emerging companies community.
Britton's clients range from startups to international conglomerates in the fields of digital media and software development, video games, AI, virtual reality, data analytics, education, mechanical devices, entertainment, telecommunications, healthcare, cybersecurity, blockchain, and cryptocurrency. Britton's legal work covers a full range of services of value to technology companies, such as corporate formation, venture funding, technology licensing and transactions, intellectual property strategy and prosecution (patents, copyrights, trademarks, and trade secrets), due diligence and auditing, innovation lifecycle management, mergers & acquisitions, website policies and terms of service, sweepstakes and gambling rules and procedures, privacy, data security, GDPR, employment agreements, responding to employee claims of hostile workplace or wrongful termination, digital token sales, and a broad spectrum of regulatory advice.
While in law school in the early 90's, Britton was the founding Editor in Chief of the B.U. School of Law Journal of Science and Technology Law, and he also clerked for the Electronic Frontier Foundation. A former computer scientist and software engineer, Britton is the only lawyer who holds a graduate degree from the MIT Media Laboratory. Alongside his Master of Science from MIT, Britton also holds a Bachelor of Arts in computer science from the University of Maine and a Juris Doctor from the Boston University School of law. Britton is admitted to practice law in California, New York, and Florida. He has been an adjunct professor of Creativity and Innovation at the University of South Florida and the University of Tampa. He is the co-founder of several startups, and he writes and speaks frequently on entrepreneurship, creativity, ethics, and the philosophy of happiness and success. Britton's book, "Ownability," an introduction to intellectual property law, is available on amazon.com.
$i++ ?>
SMPS webinars are approved for 1.5 continuing education units for the Certified Professional Services Marketer (CPSM) program and 1.5 learning units from the American Institute of Architects. Recordings of SMPS webinars are approved for 1.5 CPSM CEUs.
Per-Site Registration Fee*
SMPS Member Site Registration: $199
Nonmember Site Registration: $259
*Remember: webinars are open to your whole staff. Your team can participate from one location in your office for one fee. Register today and benefit from affordable, convenient, actionable learning and earn valuable CPSM CEUs and AIA LUs!
Register

Non-member - $259
Member - $199
Key:

Complete

Next

Failed

Available

Locked
Revolutionizing AEC: Unleashing the Power of AI in AEC Marketing
In this engaging session, we'll talk about AI for AEC marketers. First, what is it? Next, where's this new technology going? And lastly, what do we need to be careful of? Get your feet wet with AI technology and join us for our expert panel discussion to unleash the power of AI in your marketing efforts!
You must register to access.
Evaluation Survey
We actively use feedback to improve our SMPS Monthly Webinar program. Please complete this brief eight-question evaluation of this program.
You must register to access.